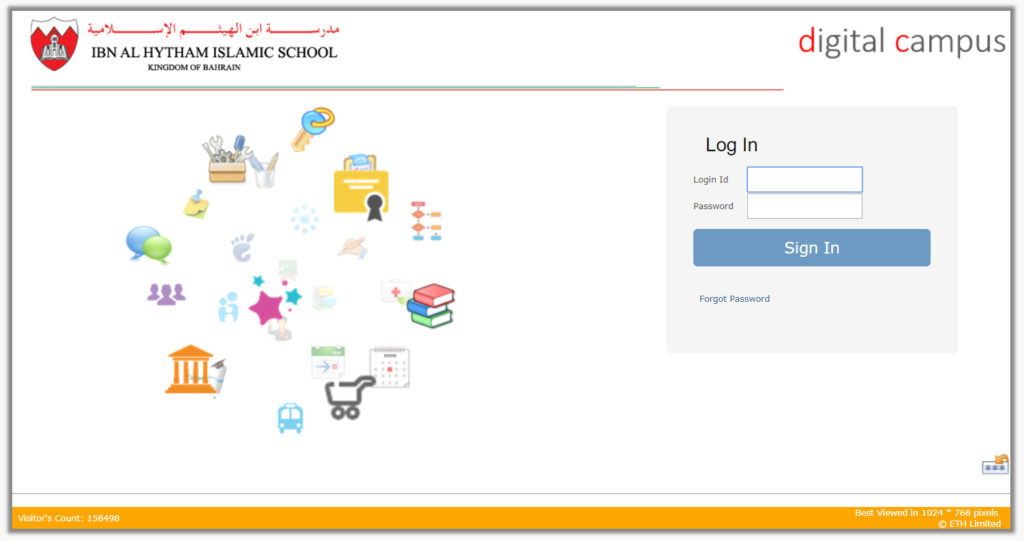 The school has installed very unique software Digital Campus in year 2008 in order to computerize all its operations and manage the school's programs and activities smoothly, efficiently and effectively. The software covers almost all the requirements of the school such as student's information & attendance, HR and Payroll, Transport, Library Management, Results etc.
An important feature of the software is introduction Parent Portal through which the parents can see the following details:
View all the circulars and new posted by School.
Access to view and download assignments and Notes.
Access to control information on children by parent or guardian.
Visibility of all completed and historical report cards for children.
Ability to view student timetables and attendance.
View events and post notices directly to teachers.
Incidents viewed 'live' in real-time as they are being posted.
Access to the portal whenever a secure internet connection is available.
View balances on fees account and print past and present invoices.
Online changes to contact information through the portal, to update the information in the main Engage database automatically.
Now the Students' results of all the classes are produced by this software. The other important part of the software is introduction of Learning Management System (LMS) through which the students will have access to numerous learning resources, class and home works. The teachers used to prepare the materials to upload for the students to be used in current academic year. Very nominal fee will be charged from each student in order to cover the expenses.